How Do I Meet People?
We strive to be a Book of Acts Church, and as such we follow Acts 2:42, "And they continued stedfastly in the apostles' doctrine and fellowship, and in breaking of bread, and in prayers." Our church is not a place for spectators. We are a family. We are a team. Whether you are a five-year old child, a ninety-five year old grandmother, a busy mom, or a businessman with big responsibilities, we want you to be a part of our church community. Here you can learn, serve, and grow.
Small Groups
Often, small groups of people are better able to interact and learn about a topic than larger groups are. For that reason, our church offers Bible studies to be held in homes, coffee shops,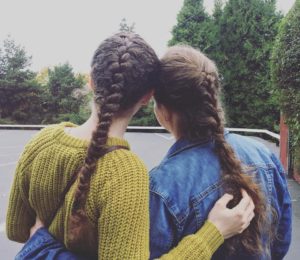 retirement homes, or other locations. We also offer impromptu prayer meetings, prayer walks, and tailored bible studies to help with real life situations.
We are here for you! Whether you need us to pray for you about a situation that is on your heart, or you want special prayer for divine healing, we can help.